I'm overwhelmed by all the amazing comments I've been getting about my Full Part edit by Olliepop films!!! Thank you so much to everyone who's commented and shared, and a huge thanks to all the mags sharing online too. All the support I've been getting has been amazing and it means so much to me. Thank you!


More comments bellow….
2013-2014 FULL PART by OLLIEPOP FILMS
Thank you everyone for all the support last season. I had some big plans and got really lucky on more than one occasion. A huge thanks to Vanessa Chan and Todd Easterbrook who had my back everyday, and thanks to Jeremy Richardson for making this solid edit.
Click here to read some of the great comments I've received: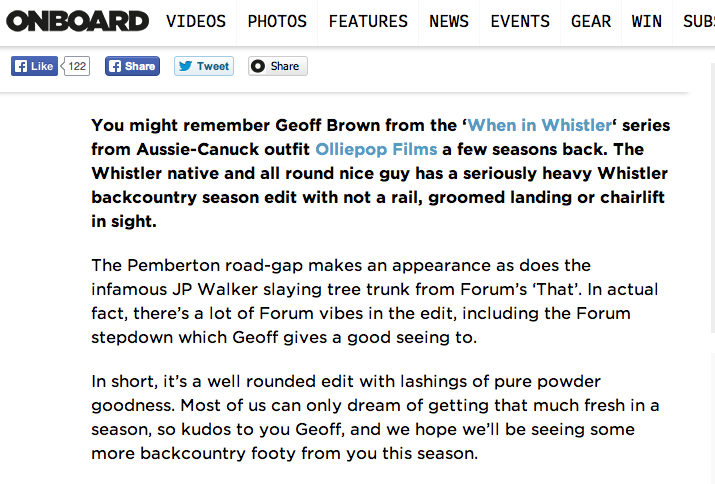 Here are some more amazing comments I've received on facebook: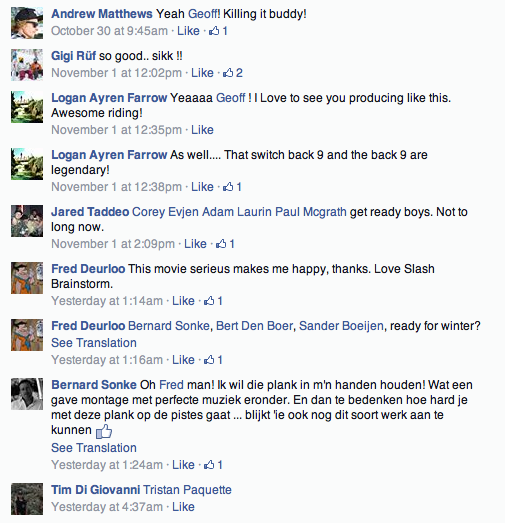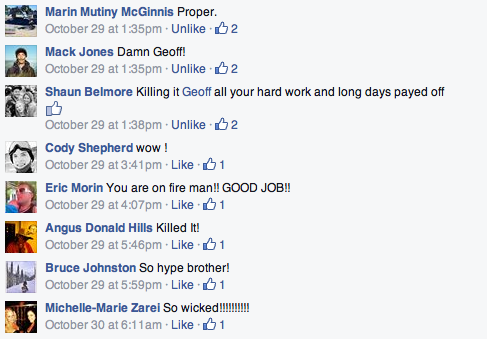 Thank you!

I couldn't have done it without Tajima Keiji Ryan Kenny Nate Rigos, and also Jeremy Richardson from Olliepop FIlms who made this edit. And all the boarders who helped with jump building and moral support, and filming second angles, Duncan Mainland, Andrew Burns, Bruce Johnston,Craig Bowl-u, Charles Beckinsale, Shaun Belmore, Nic Harvey, Sean Parfitt

Filming: Vanessa Chan, Jeremy Richardson, Duncan Mainland, Nate Rigos, Ryan Kenny, Tajima Keiji ( Heart Films ) and Andrew Burns.

Song: 'Louis' by Join The Riot

Full Part is proudly supported by Now Bindings and Sandboxland and hosted by BoardWorld at http://www.boardworld.com.au/snowboarding/geoff-brown-full-part-2014

-->